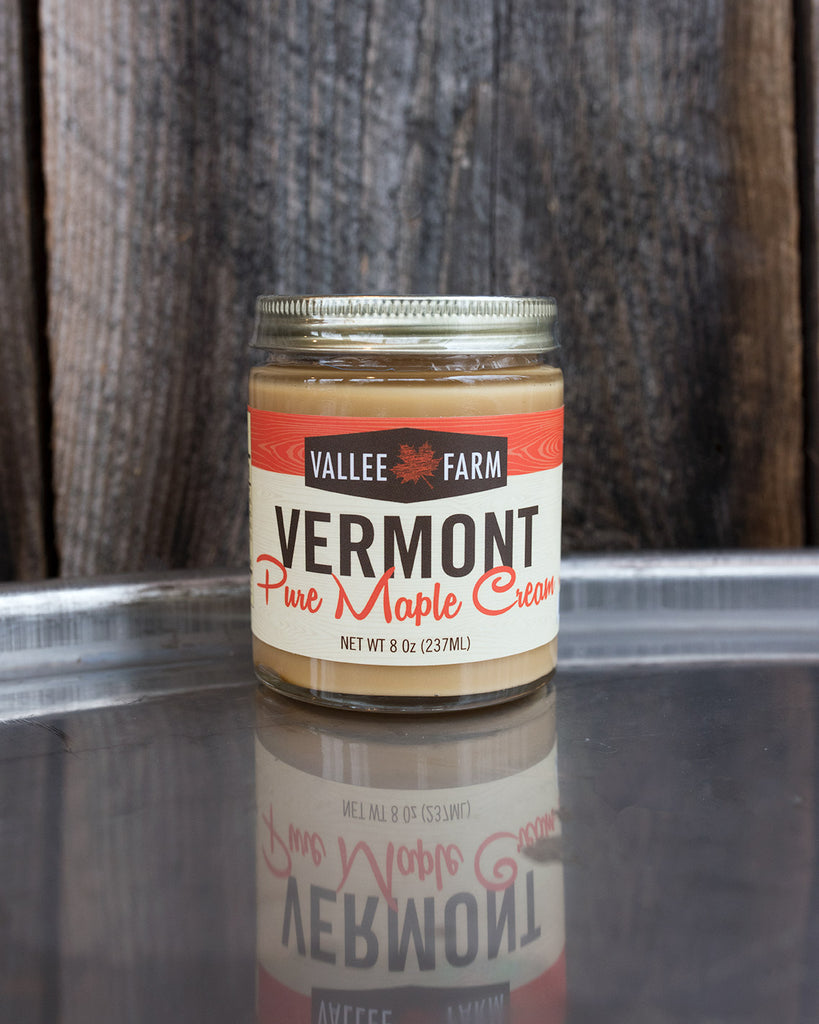 Maple Cream (8 oz.)
Maple cream is yet another fantastic way to indulge in Vermont Pure Maple Syrup.  Also known as maple butter, this luscious treat is perfect for topping your toast or muffin in the morning, frosting cupcakes and breads, or just eating right off the spoon.
Maple cream is made by heating maple syrup to a soft "ball" of maple (about 235°F), and then cooling and stirring to the point of lightly-colored creamy perfection.  It's hard to believe that just one ingredient, one pan, and a combination of art and science is blended to create this sweet confection.   Try some today!
*Please note that you have the option of selecting your shipping method via UPS or the U.S. Postal Service - determined by product weight and zip code.

---