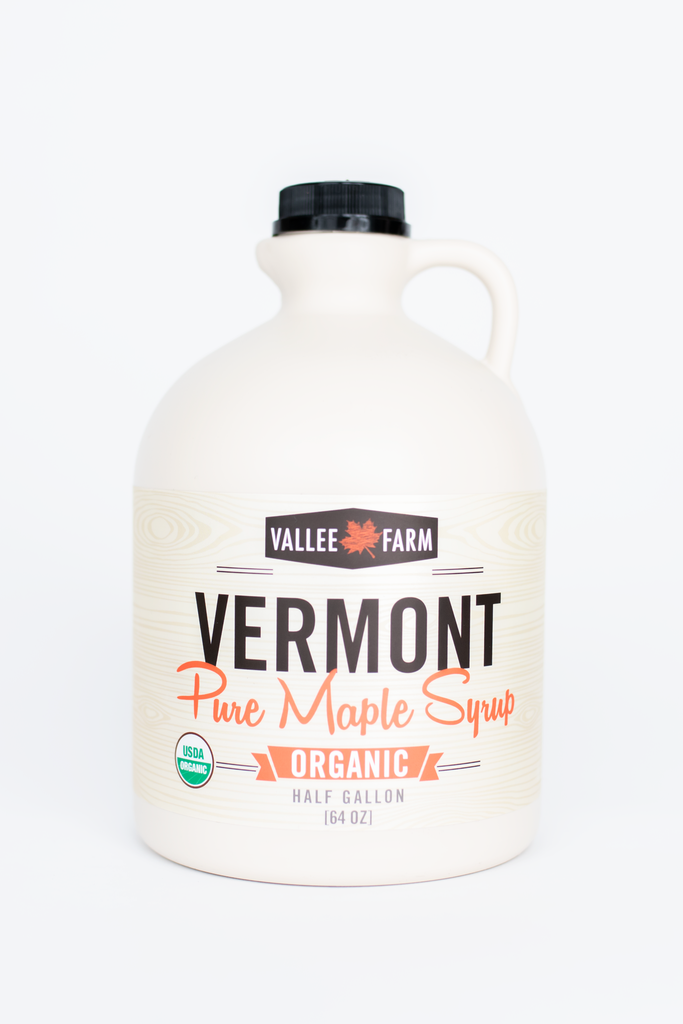 1/2 Gallon Jug (64 oz)
There are so many different ways to enjoy Vallee Farm Vermont pure maple syrup.  Drizzle delicious maple syrup over your morning pancakes, waffles and French toast. Drop a splash in your drink to add a little flavor. Add maple syrup to your yogurt, granola and late night ice cream.  Enjoy maple syrup as an ingredient in sauces, appetizers, main dishes and baked goods. The opportunities are endless!
*Please note that you have the option of selecting your shipping method via UPS or the U.S. Postal Service - determined by product weight and zip code.
---